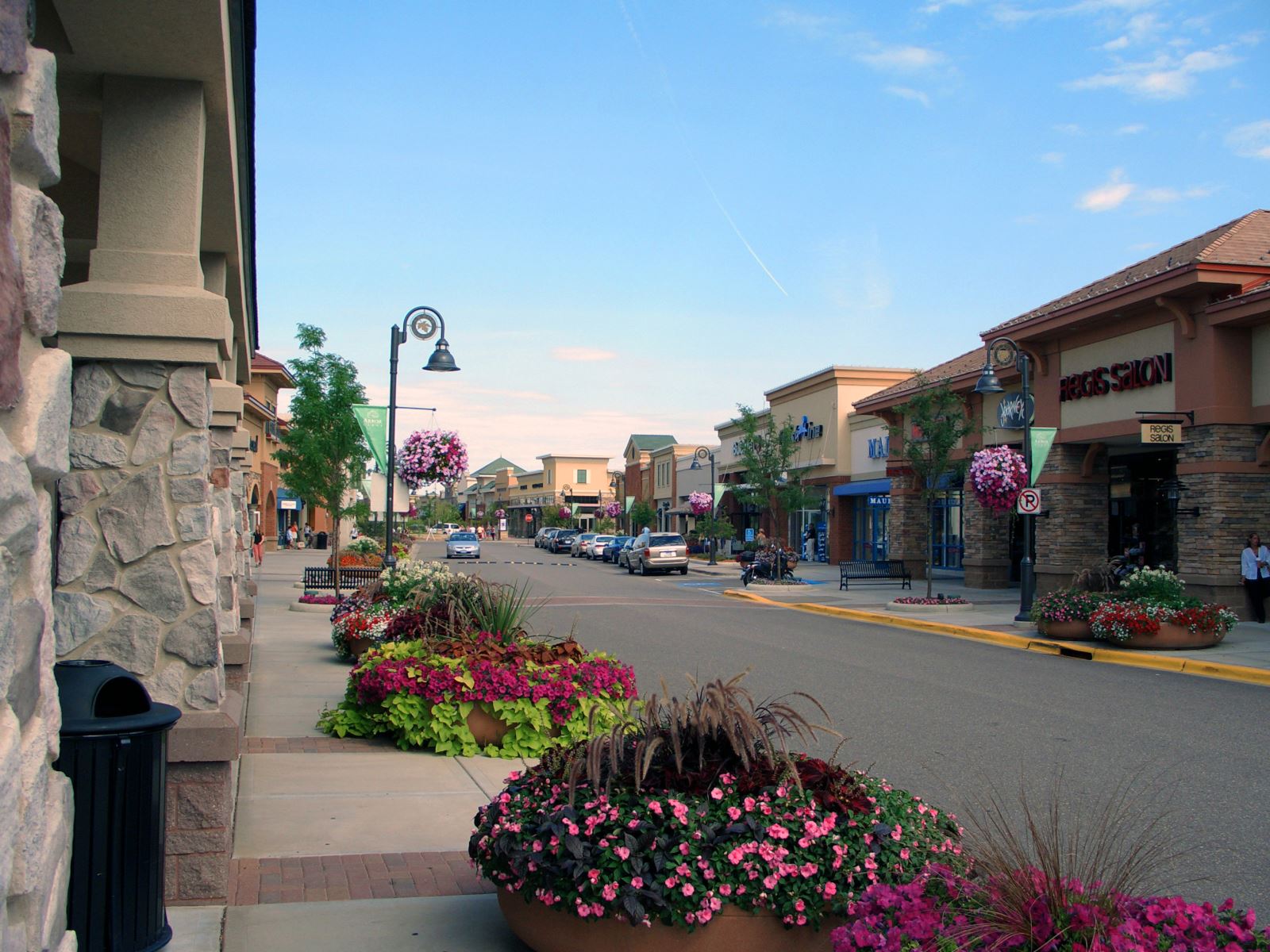 Maple Grove is home to more retail than nearly any other city in the state, second only to Bloomington, the home of the Mall of America. Maple Grove itself is likely to have nearly 6 million square feet of commercial development at build out, which may soon push the city into the number one spot for retail square-footage.


Education
Maple Grove's public schools are part of the Osseo Area School District 279, which also serves the following areas: Brooklyn Center, Brooklyn Park, Plymouth, Corcoran, Dayton and Hassan. Maple Grove Senior High School is the only public high school located within the city. Fernbrook Elementary School opened in the fall of 1988. A portion of Maple Grove is also served by Wayzata Public Schools. Other schools in Maple Grove include Heritage Christian Academy and Ave Maria Academy both private schools.


Demographics
Population Est. 2015 68,385 According to a 2007 estimate the median income for a household in the city was $76,111, and the median income for a family was $89,966. Males had a median income of $52,187 versus $37,021 for females. The per capita income for the city was $30,544.

2010 Census
As of the census of 2010, there were 61,567 people, 22,867 households, and 17,222 families residing in the city. The population density was 1,886.2 inhabitants per square mile. There were 23,626 housing units at an average density of 723.8 per square mile.
There were 22,867 households of which 39.4% had children under the age of 18 living with them, 64.0% were married couples living together, 8.3% had a female householder with no husband present, 3.0% had a male householder with no wife present, and 24.7% were non-families. Of all households 19.3% were made up of individuals and 4.8% had someone living alone who was 65 years of age or older. The average household size was 2.69 and the average family size was 3.12.
The median age in the city was 37.6 years. 26.9% of residents were under the age of 18; 6.4% were between the ages of 18 and 24; 28.8% were from 25 to 44; 30.7% were from 45 to 64; and 7.4% were 65 years of age or older. The gender makeup of the city was 48.8% male and 51.2% female.

Coldwell Banker Realty

New Haus Real Estate, Inc.

Fish MLS Realty
Maple Grove Listings Summary
Maple Grove - Town vs. County Stats
Avg Price in Maple Grove: $558,000 / County Avg $641,200
87%
Avg Taxes in Maple Grove: $4,300 / County Avg $5,800
75%
Avg Sq. Ft. in Maple Grove: 2,721 / County Avg 2,359
115%
Avg Price per/sqft in Maple Grove:$205 / County Avg $272
75%
Avg Walkscore in Maple Grove: 16 / County Avg 43
38%
Avg Year Built in Maple Grove: 2001 / County Avg 1973
101%
Avg Days on Website in Maple Grove: 55 / County Avg 54
102%
Maple Grove Real Estate Market Health
New Listings
Reductions
Foreclosures
Short Sales